Entering transactions takes agents only a few minutes. Our interface is super simple, so training & onboarding is a breeze.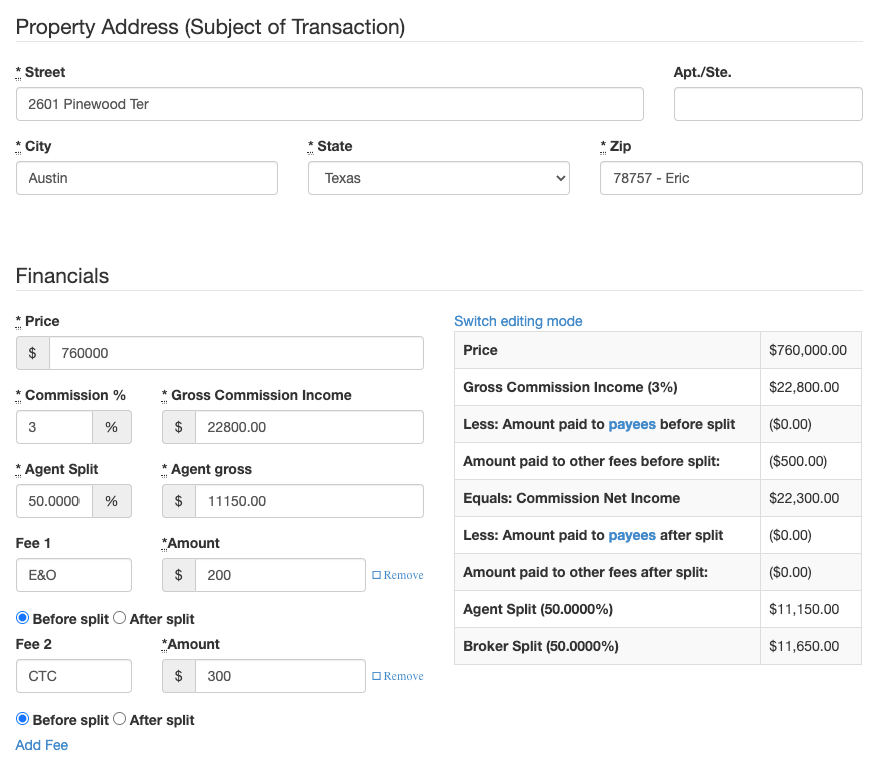 Our system notifies you when a new CDA is ready to be issued.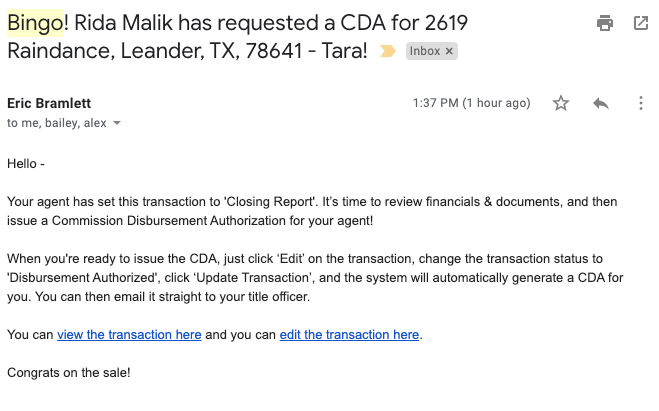 You can then send the CDA straight to escrow from our system.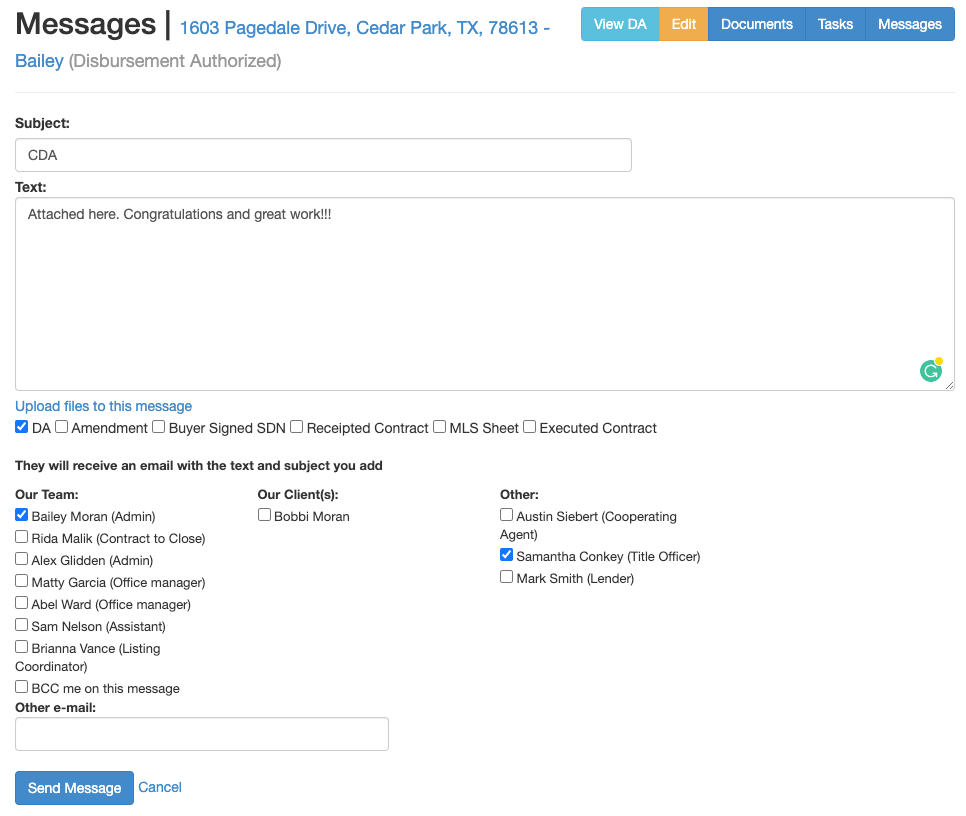 FREE TRIAL
100% free to get started. No credit card needed!
Transactify is the most advanced transaction & CTC management application on the market. If you're interested in a demo and a limited free trial, please click on the link below.
Testimonials
Transactify takes the headaches out of running a residential brokerage. We have one easy-to-use system that takes care of the most tedious parts of the business. Agents simply upload their new transactions and brokers can quickly review for compliance and approve commission disbursements. We have every past deal with all related files going back to 2014, and we can access this information immediately from any web browser. The system also creates leasing invoices and tracks payments, and it tallies all of the agent's earnings for a quick 1099 report to simplify year-end accounting. When we needed to transition to working remotely, it was a completely seamless experience. Transactify has honestly become the backbone of our brokerage.
Jim Olenbush
Broker at AustinRealEstate.com
Our team loves Transactify! Having a listing coordinator, transaction coordinator, and over 30 agents on the team, it's a great system to keep everyone informed on the status of a file! Easy and simple to use unlike the other transaction softwares on the market.
Adam Olsen
Broker at Arcadi Realty
I'm really starting to play with the goal features and my god I love this system, I'm so glad we switched.
Jessica Flower
Agent + Transaction Coordinator at Arcadi Realty
Transactify is basically Mission Control for my brokerage. I login and know immediately if I need to turn any commission disbursements, as well as see how the brokerage is performing compared with years past, and what our revenue pipeline looks like for the near future. Our TCs love it. They have one place to login and know exactly what their task list looks like for the day & week. We literally couldn't operate without it.
Eric Bramlett
Broker at Bramlett Residential
Transactify is a staple of my business and I don't think I could grow my team as well without it. I'm able to look at agents' production at a glance whenever I want. We use it when we coach our agents, looking at their lead sources and patterns of growth. And the transaction management is so simple and easy to use. I'd recommend it to any team leader or broker that's looking to grow their business and increase their agent's production.
Ryan Rodenbeck
Broker at Spyglass Realty
I was one of the early adopters at Transactify and our team has been on the system for 4 years now. I can say, without a doubt, that this is the most straightforward and simplest to use system on the market. You rarely get to say that about something so integral to your business - robust features are usually hard, but Transactify just makes it easy. I'm a huge fan and our agents love it!
Rick Orr
Broker/Owner at Vince Realty